Your Guide to Making Tax Digital
Welcome to our guide on Making Tax Digital (MTD), a key HMRC initiative transforming the UK's tax system. We aim to provide a clear, concise, and accurate overview of MTD, including its critical deadlines, software requirements, and benefits for taxpayers and HMRC. This website is owned and managed by Jack Ross Chartered Accountants. We have created this website to inform you about the changes to digital taxation. The government first proposed a move to MTD in March 2017, with an implementation date of April 2019. The implementation dates have regularly been postponed, and this website will keep you updated on all the latest changes to MTD.
Who are Jack Ross Chartered Accountants
We are a long established firm of chartered accountants in Manchester city centre. We were founded in 1948, and we help professionals and businesses across the UK with their tax and MTD requirements.
You can find out more about Jack Ross Chartered Accountants at www.jackross.com
What is Making Tax Digital?
Making Tax Digital is an HMRC project aiming to digitise the UK's tax system, improving efficiency, reducing tax fraud, and helping taxpayers file accurate tax returns initially by maintaining digital records and using MTD-compatible software.
Why is HMRC Introducing Making Tax Digital?
 HMRC believes Making Tax Digital will provide numerous benefits, including reducing the tax gap, simplifying tax reporting, making better use of information, and bringing the UK tax system into the digital age. MTD is a central part of HMRC's strategy to improve the UK's competitiveness and create a tax system fit for the future.
The Key Phases of Making Tax Digital
MTD is gradually rolled out in phases:
MTD for VAT: Implemented in April 2019 for VAT-registered businesses with turnover above the VAT threshold

MTD for Income Tax: Starting April 2026 for unincorporated businesses and landlords with income above £50,000 annually, lowering to £30,000 in 2027.
MTD for Corporation Tax: Commencing in April 2026 for larger companies
Who Needs to Comply With Making Tax Digital?
Compliance with MTD is required for VAT-registered businesses, unincorporated businesses with certain income thresholds, and giant corporations.
What Does Making Tax Digital Mean In Practice?
MTD compliance involves maintaining digital records and submitting tax updates digitally through MTD-compatible software.
MTD, a significant modernization of the UK tax system, offers taxpayers efficiency, accuracy, and financial insight benefits. Jack Ross Chartered Accountants provides resources to ensure you're ready for MTD.
Let us know when you would like us to call you back by filling in this form:

Sofia Carlini
The Jack Ross Team has been an absolute delight. Professional, nice and fast during the Audit procedure. Thank you Jack Ross Team.

Katrien Vanassche
Very good service from the Jack Ross Team. They gave us good advice and completed a very efficient audit. They have a friendly and competent team. I would surely recommend them.
aj shelton
Jack Ross is based in Manchester and provides tax planning and Xero accounts. They are a long-standing and well-regarded firm with an excellent reputation. They provide their clients with exceptional service and a wealth of advice. I have no hesitation in using their professional services.
Frequently Asked Questions
HMRC's Videos on Making Tax Digital
Making Tax Digital
Explore the challenges and impacts of the UK's Making Tax Digital initiative, including delays and the cost burden on taxpayers.
Read More »
Explore MTD for small businesses: key dates, challenges, opportunities, and future outlook.
Read More »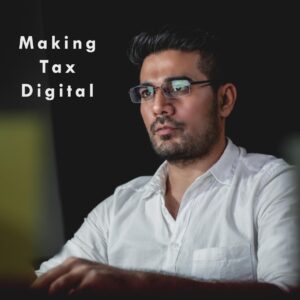 Making Tax Digital
Making Tax Digital: The Rising Costs and Challenges Introduction Making Tax Digital (MTD), the ambitious initiative by HM Revenue & Customs (HMRC) to digitise the
Read More »