Jack Ross Chartered Accountants
Jack Ross Chartered Accountants is a leading firm of accountants in Manchester, with a history dating back to the early 20th century. We are experts in providing tax planning and compliance services to businesses of all sizes and individuals.
Jack Ross, a pioneer in tax planning, founded our firm. He was known for his ability to help clients save money on their taxes, and he was a respected figure in the accounting community.
The firm has continued to grow and evolve since Jack Ross's death. We are now a modern, forward-thinking firm that uses the latest technology to provide our clients with the best possible service. 
We are committed to providing our clients expert advice and guidance on all aspects of their financial affairs. We understand that every business is different, and we tailor our services to meet the specific needs of our clients.
We are also committed to staying ahead of the curve regarding tax legislation. We keep abreast of the latest changes in the law, and we are always looking for ways to help our clients minimise their tax liability.
If you are looking for a firm of accountants in Manchester that can provide expert tax planning and compliance services. In that case, Jack Ross Chartered Accountants is the right choice. Our team of experienced and qualified accountants is dedicated to helping our clients succeed.
Our services include:
Tax planning and compliance

Business advisory services

Management accounts

Capital gains tax planning

Inheritance tax planning

Maximising capital allowances

Self-assessment tax returns
We are experts in helping businesses comply with 
Making Tax Digital (MTD)
MTD is a government initiative that requires businesses to keep digital records of their income and expenses and to submit quarterly updates to HMRC. We can help you understand and comply with MTD so that you can focus on running your business.
Contact us today to find out more about how we can help you.
We look forward to hearing from you.
Let us know when you would like us to call you back by filling in this form:

Sofia Carlini
The Jack Ross Team has been an absolute delight. Professional, nice and fast during the Audit procedure. Thank you Jack Ross Team.

Katrien Vanassche
Very good service from the Jack Ross Team. They gave us good advice and completed a very efficient audit. They have a friendly and competent team. I would surely recommend them.
aj shelton
Jack Ross is based in Manchester and provides tax planning and Xero accounts. They are a long-standing and well-regarded firm with an excellent reputation. They provide their clients with exceptional service and a wealth of advice. I have no hesitation in using their professional services.
HMRC's Videos on Making Tax Digital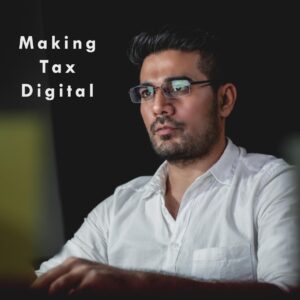 Making Tax Digital
Making Tax Digital: The Rising Costs and Challenges Introduction Making Tax Digital (MTD), the ambitious initiative by HM Revenue & Customs (HMRC) to digitise the
Read More »
Making Tax Digital
Making Tax Digital: Addressing the NAO Criticisms Introduction Making Tax Digital (MTD) is a transformative initiative by HM Revenue & Customs (HMRC) to revolutionise the
Read More »
Making Tax Digital
Making Tax Digital: National Audit Office Report, March 2023 Introduction to Making Tax Digital Making Tax Digital (MTD) is a transformative initiative by HM Revenue
Read More »