What is Xero?
For many of our clients, this will be a silly question. However, for some, Xero is still a bit of a mystery. In brief, Xero is cloud-based accounting software that connects people with the right numbers anytime, anywhere, on any device. They specialise in helping small to medium businesses and have over one million subscribers (and counting)!
We have been on board with Xero for quite some time now and can think of no better software to ease our clients into the transition to Making Tax Digital (MTD).
Can I submit VAT returns using Xero post-MTD?
Of course you can! Many of our clients already submit their VAT returns using Xero. However, in preparation for MTD, Xero are in the process of building a new VAT return experience and workflow to fully support the upcoming changes. At the moment, Xero have already built this connection and are testing it with HMRC to ensure all is working as expected. Even better, Xero's new MTD VAT will be available to customers with no upgrade fees and with limited disruption.
Is Xero approved to support VAT submissions to HMRC?
It is! Xero is currently on HMRC's VAT commerical software suppliers list.
Why should I choose Xero?
Where do we begin?
Xero can offer a brand new VAT experience fully in line with the regulations of MTD.
Guides and support offered at all times.
Xero works smarter and faster.
What's in it for me?
Year-end should be significantly less stressful.
Xero's digital record keeping offers transparency and clarity – that means fewer surprises!
Better tax planning.
Efficiency gains.
Paperless – who likes faffing around with reams of paper? Xero's easy to manage digital records makes that a thing of the past. Plus, it's a lot better for the environment.
Accessibility – Xero is renowned for its ease of use, any novice can get to grips with it. And if there are any problems, assistance can be sought from us or from Xero themselves with no fuss.
Real time data accessed from anywhere at anytime.
World class security – for those of you concerned about security when using the cloud, have no fear. Xero's security is very stringent and you can rest assured that your important data will be kept safe and secure.
Let us know when you would like us to call you back by filling in this form:

Sofia Carlini
The Jack Ross Team has been an absolute delight. Professional, nice and fast during the Audit procedure. Thank you Jack Ross Team.

Katrien Vanassche
Very good service from the Jack Ross Team. They gave us good advice and completed a very efficient audit. They have a friendly and competent team. I would surely recommend them.
aj shelton
Jack Ross is based in Manchester and provides tax planning and Xero accounts. They are a long-standing and well-regarded firm with an excellent reputation. They provide their clients with exceptional service and a wealth of advice. I have no hesitation in using their professional services.
HMRC's Videos on Making Tax Digital
Making Tax Digital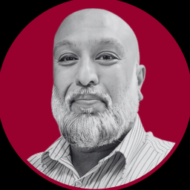 Explore the challenges and impacts of the UK's Making Tax Digital initiative, including delays and the cost burden on taxpayers.
Read More »
Explore MTD for small businesses: key dates, challenges, opportunities, and future outlook.
Read More »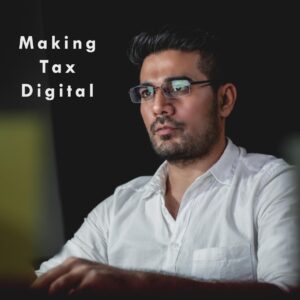 Making Tax Digital
Making Tax Digital: The Rising Costs and Challenges Introduction Making Tax Digital (MTD), the ambitious initiative by HM Revenue & Customs (HMRC) to digitise the
Read More »