Jack Ross Chartered Accountants
Experts in Tax Planning and Compliance
Serving Businesses and Individuals in Manchester
Making Tax Digital (MTD) Ready
Jack Ross Chartered Accountants is a leading firm of Chartered Accountants in Manchester, with a history dating back to the early 20th century. We are experts in providing tax planning and compliance services to businesses and individuals of all sizes.
We are committed to helping our clients achieve their financial goals, and we understand that every client is different. We tailor our services to meet the specific needs of our clients, and we are always available to answer your questions and provide you with the support you need.
We are also experts in Making Tax Digital (MTD). This government initiative requires businesses to keep digital records of their income and expenses and to submit quarterly updates to HMRC. We can help you understand and comply with MTD so that you can focus on running your business.
Our Services
Making Tax Digital (MTD) compliance
Why Choose Jack Ross Chartered Accountants?
We are experts in tax planning and compliance.

We are committed to providing our clients with the best possible service.

We are affordable and offer a variety of payment options.

We are Making Tax Digital (MTD) ready.
Contact Us
To find out more about our services, please get in touch with us today. We would be happy to discuss your specific needs and how we can help you.
You can contact us by phone, email, or through our website. We look forward to hearing from you.
Visit our website to learn more about our services and how we can help you achieve your financial goals.
Are you ready to make tax digital? Contact us today to learn more about our MTD compliance services.
To find out more about what we can offer you, please visit http://www.jackross.com/what-can-we-do-for-you/ for an exhaustive list of our services.
Let us know when you would like us to call you back by filling in this form:

Sofia Carlini
The Jack Ross Team has been an absolute delight. Professional, nice and fast during the Audit procedure. Thank you Jack Ross Team.

Katrien Vanassche
Very good service from the Jack Ross Team. They gave us good advice and completed a very efficient audit. They have a friendly and competent team. I would surely recommend them.
aj shelton
Jack Ross is based in Manchester and provides tax planning and Xero accounts. They are a long-standing and well-regarded firm with an excellent reputation. They provide their clients with exceptional service and a wealth of advice. I have no hesitation in using their professional services.
Making Tax Digital
Explore the challenges and impacts of the UK's Making Tax Digital initiative, including delays and the cost burden on taxpayers.
Read More »
Explore MTD for small businesses: key dates, challenges, opportunities, and future outlook.
Read More »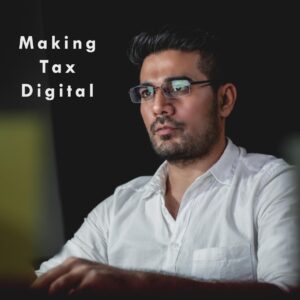 Making Tax Digital
Making Tax Digital: The Rising Costs and Challenges Introduction Making Tax Digital (MTD), the ambitious initiative by HM Revenue & Customs (HMRC) to digitise the
Read More »